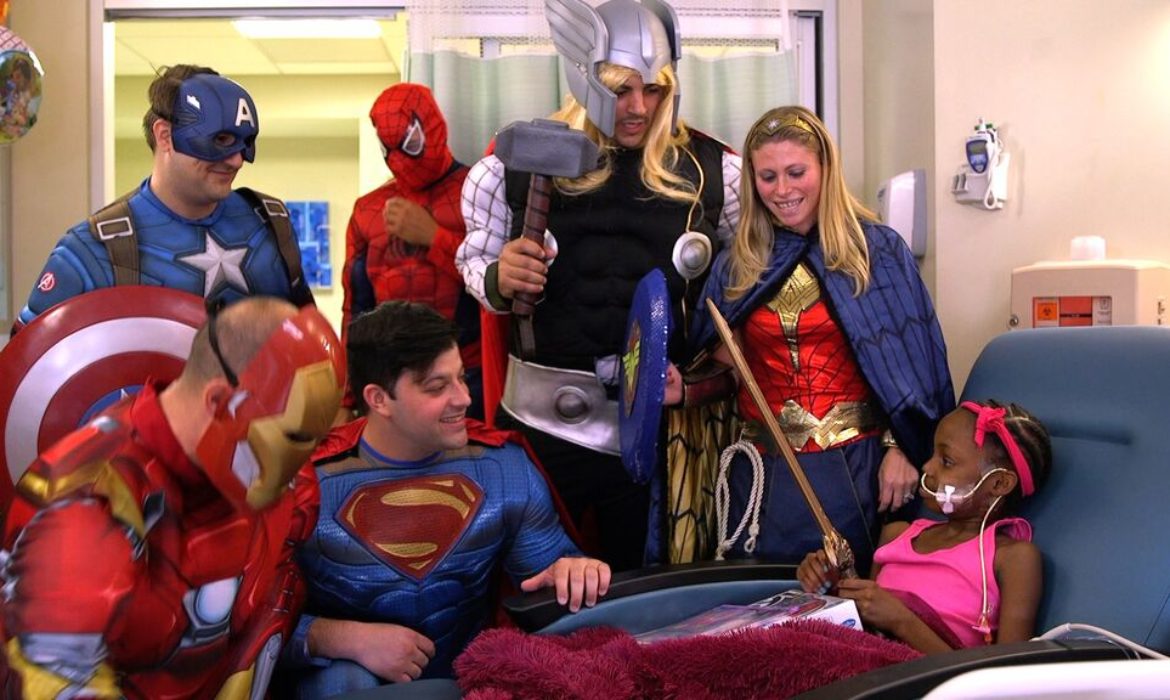 Being hospitalized can be scary for anyone, but for a young child it can be traumatizing. That's why the Children's Medical Fund works tirelessly every day to bring a smile to the faces of these young patients and their families. Here at linx communications we are excited to launch a new program with our longtime client, Children's Medical Fund to bring some a happiness and fun to children's hospitals across Long Island.
The program, Heroes with Heart, is a very unique opportunity in which hospitalized children get to meet their favorite superheroes and have a well-deserved day of fun! These children deal with difficult circumstances every day, which is why we felt it was important to help put a smile on their faces and remind them that they're not alone in their fight.
This August kicked off the first Heroes with Heart event at Cohen Children's Medical Center and it was beyond successful. Six superheroes, including Spiderman, Iron Man and Wonder Woman visited Cohen Children's Medical Center "Patient Party", interacted with the kids and their families, partook in activities such as games and crafts, took pictures and brought carts full of super hero toys. The children, their parents and families could not stop smiling; they enjoyed every second of the event.
We were able to attend the kickoff event and watch Heroes With Hearts turn into a reality, which was an incredible experience. Being able to see the program in action and witness its success was more then we could have ever imagined.
The Heroes with Heart program would have not been achieved without the help of the generous sponsors that supported this amazing idea and helped make the kick-off event at Cohens Children's Hospital extremely impacting and memorable. Rubie's Costume Company donated six super hero costumes for our volunteers to wear as well as donating over 100 children's costumes for the children to wear on Halloween, this left the children ecstatic. On the day of the event 1Motion Media helped capture all the smiles and fun had by all the children with video production. Overall, here at Linx we are extremely happy with the results the kick- off event. We look forwards to helping CMF launch Heroes with Heart in children's hospitals across Long Island.
If you would love to learn more or are interesting in donating to Heroes with Heart program, donation options and additional information can be found at http://www.cmfny.org/introducing-heros-with-heart/.