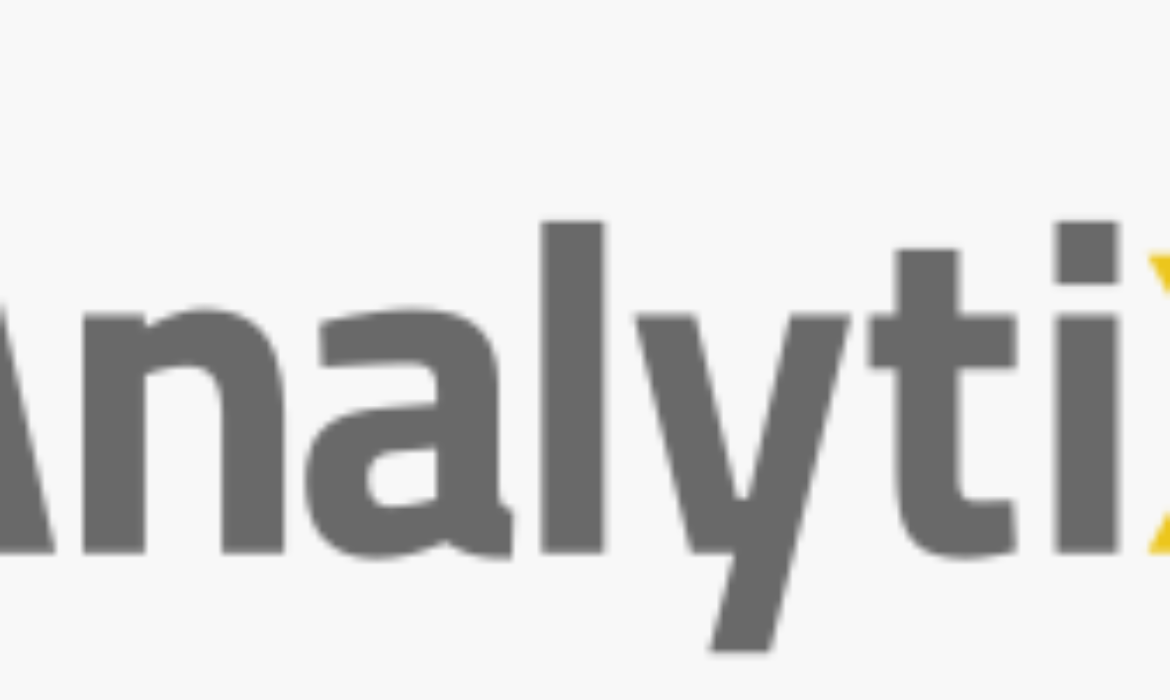 This question is best answered by example and by thinking about how things have started to change in the marketing world. Nowadays, businesses can measure and record many aspects of their interactions with individual customers. This information can be used to help businesses better understand which customers are most interested in their product, what their customers' needs truly are, and which marketing efforts are working best for each customer segment. Once businesses better understand their customer-business interactions, they can make data-driven decisions to improve these interactions. In some cases, this data can even be used to make predictions about new customers.
Making predictions involves creating a mathematical or statistical model which learns from historical data to forecast future events. Being able to predict which customers will interact with your product allows businesses to prioritize their marketing efforts and marketing spend.
As an example, one of our clients is a lending company which keeps track of every customer which was both approved and not-approved after they've applied for funding (this company counts conversions as customers who were approved). In addition, the company also keeps track of each applicant's credit score, industry, state, and annual sales information. Armed with this data, we leveraged statistical modeling techniques to create models that could predict the chances that new customers will be approved. In other words, using the model the company can now classify new customers as "fundable" or "not-fundable". Why is this useful?
To see how the model could be used, suppose that the company will spend $100,000 over the next few months marketing to new customers, and that 40% of those new customers will not be approved for funding and 60% will be approved. These percentages are not known in advance because the company (obviously) cannot see into the future. This means that $100,000 x 40%=$40,000 will be wasted on non-fundable customers and $100,000 x 60%=$60,000 will be spent on customers who are funded. Alternatively, if the company had used the predictive model from the outset, they would have identified those non-fundable customers and specifically not spent money marketing to them. If the model was perfect, this means the company would have only spent $60,000 instead of $100,000 to acquire the same number of total conversions, thereby reducing their cost per conversion by 40%. In this example, the data collected and the predictive model saved the company $40,000 which can be used towards other marketing efforts or investments.
This is just one of many different applications of predictive marketing. In general, predictive modeling should be used to answer specific business questions such as: which markets should I decide to attack next? How should I adjust my budget over various channels to increase revenue? What products should I recommend to my existing customers? One important requirement for predictive modeling is to have high quality data. There are several ways to approach this:
First define your business goals and then decide what data is best to record.
First collect a bunch of data and then mine the data for insights.
Augment you existing data with 3rd party data sources.
Most people would probably say that option (1) is best, but it all depends on your own specific goals and limitations. As newer data-recording and data-storage solutions are created, the demand and utility of predictive marketing will continue to climb. From this perspective, marketing is destined to become an increasingly scientific field. So, we will have physicists, biologists, chemists, mathematicians, and marketicians. Marketicians? Maybe marketologists is a better name. Or not, time will tell.
To check a sample predictive report, click here.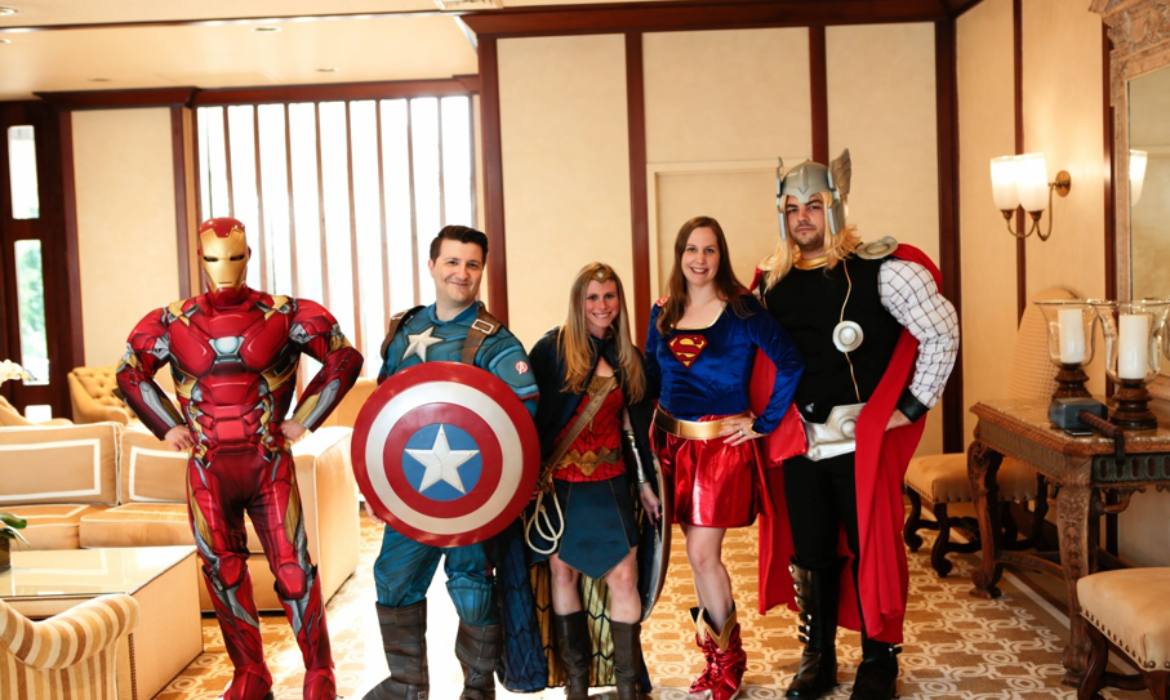 Cohen Children's Medical Center has greatly benefited from the hard work of the members of the Children's Medical Fund. On June 18, CMF hosted its 43rd Annual Golf & Tennis Charity Classic at Glen Oaks Club in Old Westbury. The event featured a friendly golf and Tennis tournament followed by a cocktail reception and dinner where there were live auction items and raffle prizes available for purchase to help support the children. During the dinner, a silent auction was held where several superheroes emerged to promote CMF's new program: Heroes with Heart. Guests were able to bid on the Super Heroes, to send them to the Children's Hospital. A total of $19,000+ was raised that night.
Linx partnered with CMF in creating this program to help facilitate some happiness for hospitalized children. This program is designed to bring popular superheroes to the bedsides of children to remind them that they're not alone in their fight. The superheroes come into the hospital rooms with toys and activities to give them a sense of hope and joy during these difficult times.
All the proceeds generated from the golf outing helped fund The Children's Medical Fund Center for Diagnostic Studies, located on the fourth floor of the new pavilion at Cohen's. This pediatric diagnostic suite is a state of the art MRI and X-ray area designed specifically for children in the hospital. The NASA-themed suite features two MRI machines, a mock scanner that child life specialists use to ease children's apprehension, and special goggles that allow children to watch movies during their examination.
For several years, Linx has partnered with CMF to aid in ongoing marketing efforts, including writing email blasts for their events and integrating other client companies' marketing into CMF events. We also designed the front cover of the journals given out at the golf outing.
Please contact us if you're looking for ways to boost the marketing of your company or business.
If you'd like to donate or volunteer with The Heroes with Heart program or are interested in learning about the charity, additional information can be found at Cmfny.org. 
Last week, at our weekly "lunch and learn" session, Linx discussed the topic of Augmented Reality and its increasing adoption for marketers.
Augmented Reality (AR)… You might have heard the term, but what is it and how can it be useful to your company?
To start, let's clear up any questions around the difference between Augmented Reality, Virtual Reality, and even Mixed Reality.
A Quick Synopsis: 
Augmented Reality is when digital content is placed on top of the real world. An example of this was the wildly popular trending app, Pokemon Go, where users searched for Pokemon characters in real-life locations. Or, for a more common example, Snapchat and Facebook filters that place accessories on your face or give you animal ears in a photo.
Virtual Reality is a digital environment that is created that shuts out the real world. In this case, think of utilizing the Oculus Rift or the HTC Vive and being immersed into different worlds.
Finally, Mixed Reality is digital content that interacts with your real world and as of now, the king of Mixed Reality is Microsoft HoloLens.
These new technologies are bursting with opportunity and are projected to rapidly grow over the next few years. In fact, according to XXX, it is expected that by 2023, Augmented Reality will become a $60 billion dollar industry.
Think Ahead: Leveraging New Technologies for Marketing
Over the past year, Linx has been following the trend of the new technologies that are crossing-over with reality to create new opportunities for our clients to utilize augmented reality to enhance their brand and promote their products and services in new and unique ways.
While something like Augmented Reality might seem like a complicated and expensive undertaking, that is not necessarily the case. There are many simple ways for every business to create unique experiences for their customers utilizing the technology. While we round-tabled our thoughts at our "lunch and learn", we discussed some basic ideas for how specific clients could create interactivity around their brand or showcase their products and services using Augmented Reality.
For our e-commerce clients, we talked about how we can easily allow their customers to try on clothing to see how they would look before making a purchase. For our food industry clients, we explored how customers can take a look inside the packaging and the food items by opening them up right in front of them. For a client who sells home decor and furniture, we discussed enabling their customers to see how the products would look in their home house – a new couch, a lighting fixture, and accent piece – by taking a 360 image of the room. For construction and development clients, we brainstormed how to let their customers see a finished building or home on the exact land or plot to make sure everything is designed to perfection and fits the vision of those creating it. There are endless opportunities to utilize this new technology, but those who find the creative ways to do so will ultimately triumph over those who don't.
Our responsibility is to bring our knowledge of these emerging technologies to our clients to help them continue to adapt to the changing world. Ultimately, Linx is here to Think Ahead for our clients and our goal is to make your company stand out in every way possible.
For more information on how we can help you use Augmented, Virtual or Mixed Reality to improve your brand, get in touch!